Hey guys!! Happy Monday!! I hope you all had a great, relaxing weekend!! We sure did!! I didn't get enough photos to do a full lake recap, but here are a few that I did get!!
There were a ton of boats out this weekend!!
Lots...
And lots of reading!!
Fun, fun, fun!!
Ok, well that was our weekend!! Now its time for the fun stuff!! My April book review!! Ahhh!! I have been so, so, so excited for this post!! I read some REALLY good books this month, and I can not wait to share!!
1. Twilight by Stephanie Meyer
Oh my goodness!! Do not get me started on this book!! I LOVE TWILIGHT!!
Basically Twilight is about a girl (Bella) who falls in love with a vampire (Edward). I know. I know. It sounds really bad and cheesy, but trust me...It's amazing!!
I really loved this book (especially as it being the first in the series) because it had a lot of suspicion. I love suspicion books. Books with a cliffhanger at the end of every chapter, are my favorites. Books like this make me want to keep reading, because I want to know what happens next. And I was very pleasantly surprised by this!!
I also want to point out that at first I thought I wasn't going to like this book. It just didn't seem like something up my alley. But guys, you can not judge a book by its cover!! I was so surprised by how much I love this book!!
I don't really know how to explain it otherwise. Read this book!!
2. New Moon by Stephanie Meyer
Yay!! More Twilight!!
Ok, so New Moon is about an incident that happens causing Edward and his family to leave Forks. So sad. Bella is heartbroken. But then a lot of things go down, and we get introduced to Jacob more!!
So this book I loved, because I was eager to learn more about Jacob, and I was on the edge of my seat the whole time wondering if Edward would ever come back. However, I will point out that this book was my my least favorite in the series, because Edward is one of my absolute favorite characters, and I was upset that he wasn't as involved in the book. Don't get me wrong!! I still LOVED this book, I just wanted to point that out.
3. Eclipse by Stephanie Meyer
Eclipse is about a vampire that longs for revenge on Bella. This book also focuses on the tension between Edward and Jacob quite a bit. (Ps-I'm team Edward all the way!!!)
This book I was happy because Edward was there, Jacob was more involved, all those things. I really enjoyed this book. I'm running also out of things to say about how much I love this book series!! Haha!!
I do think that this book had a little less suspicion, because a lot of the action happens in the end, and the rest of the book is about them getting information and forming plans. So if you like action all throughout the book (I'm not much of an action gal-so this was great for me!!) then you might not love this book that much. I also want to point out that there isn't much action in the Twilight Saga (once again-I don't really like action), so if you prefer action books then you might not enjoy these.
But yeah, that's basically it!!
4. Breaking Dawn by Stephanie Meyer
Finally!! Breaking Dawn!!
Ok, so a lot goes down in this book!! This book is divided into three sections two from Bella's perspective and one from Jacob's perspective, so it was really interesting to be able to understand more of Jacob.
Guys I cried multiple times during this book. Partly because I was sad this was he last book in the series, and partly because it was really sad at times!!
This book was amazing!! Definitely one of my all time favorite books!!! I loved it! There was a little bit more action in this book compared to the others, but I still really, really loved every second I spent reading this book!! And series!!
Ok whew!! My rant about Twilight is over, but we definitely need a sequel!!
5. Red Queen by Victoria Aveyard
This book is about this dystopian society that is divided based off the color of your blood. Red or silver. Silvers are the rulers (way higher class). They have special skills and and are kings and queens-stuff like that. Reds are lower class, and they suffer from poverty and they have no skills. This book is about Mare Barrow (a red) that finds herself in the castle, and is watching every move she make. A little bit hard to explain, but basically there are a lot of twists in this book. Once again back to the suspicion, there was plenty of that in this book. I love a good dystopian society book, so this was right up my alley.
All I have to say after reading this book is anyone can betray anyone. I really liked this book, and I found it a little bit similar to the Hunger Games which is my all time fave!!
6. Live by Sadie Robertson
Whew!! Those books were pretty dark!! Time to move on to something lighter.
Live is a great book written by one of my favorites, Sadie Robertson!! I read Live Fearless last summer, and loved it, so when I found out she had a new book I was so excited!!
In a nutshell, I loved this book, and I think every girl, woman, whoever, should read this book!! I definitely learned a lot!!!
7. The Last Song by Nicholas Sparks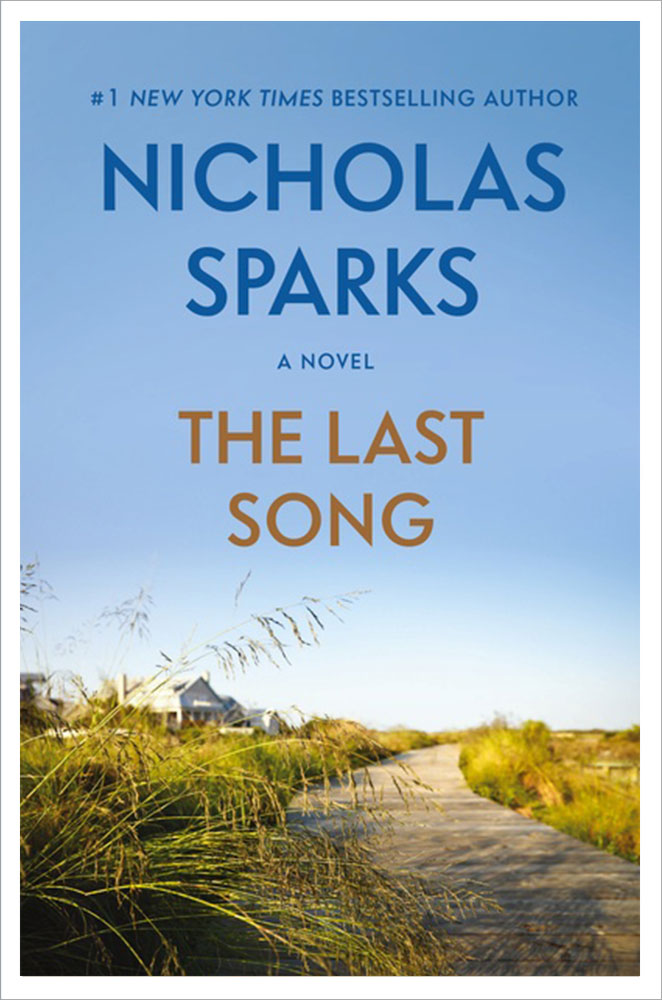 This book was kind of a "why not!!" book. So story behind this is I was going to watch a movie on Disney+ called The Last Song, and I noticed the it said "based off the book The Last Song." I immediately stopped the movie, found the book, and started reading it.
This book was ok. Super cheesy, super predictable. It definitely wasn't my favorite book, but I was still recovering from Twilight, so I thought why not!! I didn't hate reading it, but this wouldn't really be a book I recommend to someone.
8. Little Women by Louisa May Alcott
So Little Women. I did not really like this book. Its a classic, and one of my goals in life is to read all classics, so I read Little Women. I didn't love it, I didn't hate it. And I don't really have anything else to say about it.
9. To Kill A Mockingbird by Harper Lee
And we're ending on a good note!! I LOVED To Kill A Mockingbird!! The beginning is a bit slow, but it gets really good!! And I could not put to down!! I think this is a book that everyone needs to read!! I read Just Mercy earlier this year, and if you liked To Kill A Mockingbird then I really recommend that book. Or vise versa!! Love, love, loved this book!! Definitely one of my new all time favorites!!
Whew!! That was a lot!! That was my April book review!! I hope you enjoyed, and if you have any book recommendations for me, please comment!! Happy Monday!!