Happy What's Up Wednesday!!
Per usual, on the last Wednesday I link up with Shay and Sheaffer for this super fun link party!! WUW is one of my favorite posts, so I always get so excited when its time for the linkup!!
If you want to read my other WUW you can find them here!!:
1. WHAT WE'RE EATING THIS WEEK:
Honestly...I don't really know!!
However, I do know that today me and Anna are going over to our grandparent's house to cook!! We are making a Hello Fresh veggie penne bake, and it looks so good!! We are also making edible cookie dough bars, which are so good!!
2. WHAT I'M REMINISCINGABOUT:
Motion!!
For those of you who don't know, Motion conference is a conference in Birmingham, Alabama for middle school through college kids. Last year me and Kate were able to go, and we had an absolute blast listening to sermons, and worshipping!! We were able to hear Kari Jobe, Cody Carnes, Hillsong Worship, Elevation Worship, Lacrae, Cass, and of course, Motion Worship!! We were also able to hear Dawncheré Wilkerson, Rich Wilkerson Jr., Levi Lusko, Jeremy Foster, Micahn Carter, and of course Chris Hodges and Mark Pettus preach!! It was a super awesome experience, and we were able to dive into God's word, and learn how we can live beyond!! Anyways, me, Kate, and Reese (my bestie that lives in Texas) were all signed up to go this year, and then of course it got canceled due to Covid-19. We were super sad, but we were still able to watch it all virtual, and it was still so great!! We were still able to listen to amazing people, and worship!!
For example...Sadie Robertson!!
Even though we were super sad that we weren't able to go in person, we still had the best time!!!
Another thing that I'm reminiscing about was the procession of John Lewis' body.
For those of you who don't know who John Lewis is...He was a civil-rights leader, who served in the House of Representatives for Georgia's 5th congressional district from 1987 until his death 2 weeks ago, from pancreatic cancer.
John Robert Lewis spent His whole life fighting for civil rights, and is often called one of the most courageous people in the civil rights movement. John Lewis was one of the leaders of the peaceful protest on Edmund Pettus Bridge (also known as "Bloody Sunday"), where he was brutally hit in the head by a state trooper.
John Lewis also participated in many Freedom Rides, and worked alongside Dr. Martin Luther King.
Thank you John Lewis for all that you have done for our country. Rest in peace.
"If you see something that is not right, not fair, not just, you have a moral obligation to do something about it."
-John Lewis
3. WHAT I'M LOVING:
I made a post about all my recent favorites, so you should definitely check that out!! You can find the link
here
!!
4. WHAT WE'VE BEEN UP TO:
Preparing for school!!
Okay, so let's talk school for a minute.
Our school has three options this year-go to school (and wear a mask/follow social distancing rules), blended (you can go into to school once or twice a week to talk to your teachers), and full on virtual. Me and Anna are leaning toward virtual, but we're not sure about Huddy!! I personally loved being home this spring, and so did Anna and Huddy, so we are leaning toward virtual for all of us, but Huddy's good friend is going to school, so we don't want him to miss out. We just don't want someone in his class to contract the virus, and then Huddy has been exposed, and then all of us have been exposed from Huddy. So we just aren't sure what to do!!
5. WHAT I'M DREADING:
School.
Okay so I'm not really dreading it, I'm just not necessarily looking forward to it. I'm one of those people who hate being unproductive, but I also just don't want to do school work!! Do you get what I'm saying? I'm looking forward to it, but not at the same time.
6. WHAT I'M WORKING ON:
Not really anything at the moment!! Once again, we are figuring how to do school, and just getting everyone organized for the school year.
7. WHAT I'M EXCITED ABOUT:
Midnight Sun!!
Eeek!! I'm so excited!! Edward is my absolute FAVORITE, so I'm super excited to read a whole book from his perspective!!
I also have one more thing to say...we need a sequel!! Please Stephanie Meyers!! We need to know what happens between Reneesme and Jacob, and how Bella is doing as a vampire!! What do they do about Charlie? Do they move to Alaska? Does Bella even go to college? How does Reneesme grow up? We have so many unanswered questions!!
8. WHAT I'M WATCHING/READING: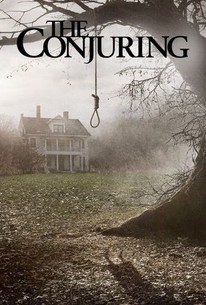 Me and my dad watch The Conjuring this past weekend, and it was so good!! We are hoping to watch The Conjuring 2 this weekend!!
We have also been watching Hamilton on repeat!! It is so good!! I love the music, and the choreography, and just all of it!! I am is such awe of their talent, and creativity of everyone in the show!! I mean how you can create a whole 2 and 1/2 hour play where you are singing literally the whole time is beyond me. Anyways...It is soooo good and if you haven't already seen it you definitely need to check it out!!
9. WHAT I'M LISTENING TO:
Folklore!!
Ahhh!! Taylor Swift is out here saving 2020!!
This album came as a complete and absolute surprise to me (as it did to everyone else!), and I could not be more happy!!! When my dad told me I could not even believe him!!
This album is so good, and unlike anything Taylor Swift has even done before, and I LOVE it!!! My favorite songs are exile, the 1, the last great american dynasty, august, betty, invisible string, illicit affairs, cardigan, and my tears ricochet!!
10. WHAT I'M WEARING:
I have been all about the peplums!!
I got this shirt last year in pink, and I loved it so much that I got it in...
Red!!
This
top is so cute, and perfect the upcoming school year!! It is very comfortable, and I am in love with the peplums!! Definitely one of my favorite shirts in my closet!!
I also am in love with this shirt from American Eagle!! I love the color, and it is sooo soft!!
11. WHAT I'M DOING THIS WEEKEND:
Going to a tournament :(
12. WHAT I'M LOOKING FORWARD TO NEXT MONTH:
School? Maybe? Still not quite sure about that.
13. WHAT ELSE IS NEW:
Hmmm...I think that's about it!! Thank you so much for reading and I will see you back here on Friday!!