Happy Thursday!! We are SO close to the weekend!! AND GUYS, there are only 15 days until Christmas!! Ahhh!!! I don't know about y'all, but I am almost finished with all my Christmas shopping!! I've just got to get my dad's gift and then I am good to go!! If you haven't quite finished up your gift shopping then this post is for you!! Today I am sharing another gift guide, but for the moms!! If you're interested, you can find my boy's gift guide here, and my dad's gift guide here!!
I know that weighted blankets were popular a few years ago, and I can definitely see why!! I don't personally own one of these, but I have tried them before, and oh my goodness, it's amazing!! If your mom likes to stay at home and read a book then 1) we have something in common and 2) this would make a great gift!! Another idea would be a barefoot dreams blanket which are sooooo nice!!
I don't know about y'all, but I am a sucker for dainty jewelry that I can wear every day, with everything. I mean, my motto is, "no outfit is complete without a necklace." That is why I absolutely love Kendra Scott jewelry. I have had 5 of their necklaces, and I currently have a pair of their earrings!! These would be a GREAT idea for a Christmas gift!! They have so many styles and colors, that you can pick whatever to match the person you're shopping for!! My favorites are the Elisa necklace (my go-to!!), the Ari heart necklace (the multi-color mix is calling my name!!), and the Elle gold drop earrings (my personal fave for the moms!!)
3. Slippers
I know, I know. I've had slippers on every gift guide, but that is because they are genuinely a great gift!! I mean come on, who doesn't want some comfy slippers under the Christmas tree!! A super universal gift, that I know for a fact is very loved by the moms!! My mom is always wearing her slippers, and who can blame her!! I know some of the most popular slippers are the Ugg slippers, but these slippers from Nordstrom are just as cute without breaking the bank!! Once again, a great gift that anyone would be happy to receive!!
4. Robe
Ahh robes. Who doesn't want a robe? It's like wearing a blanket!! An idea for robes would be the barefoot dreams robe or this robe from Amazon!! Either way, a great gift that will very much be appreciated!!
5. Wallet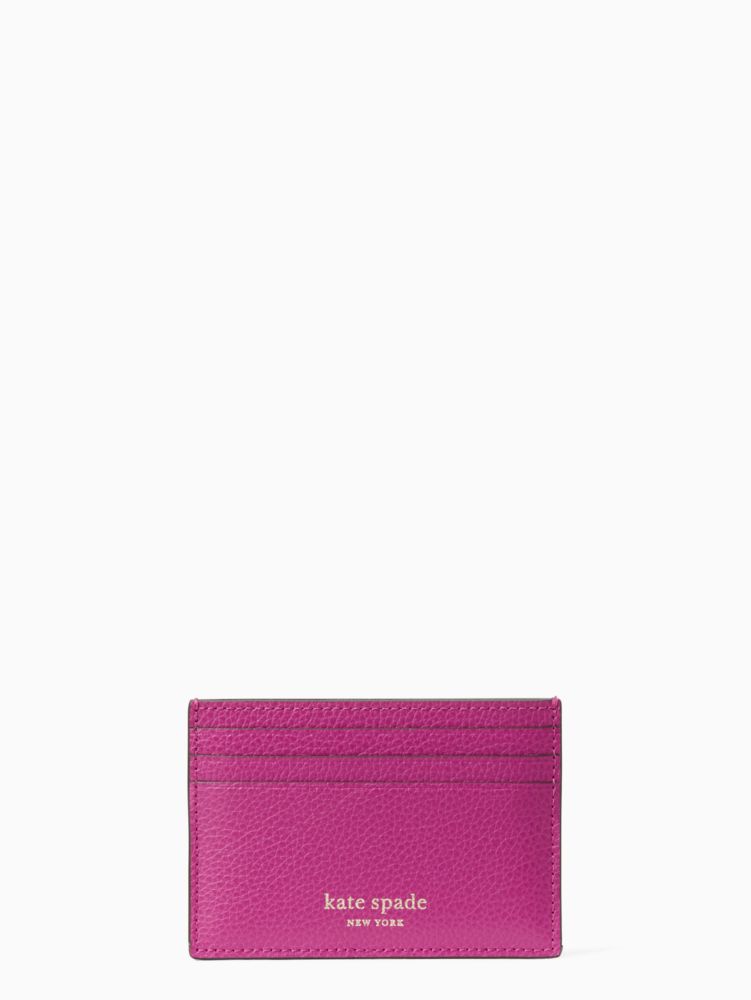 I feel like a wallet is something that everyone wants but doesn't want to buy themselves!! Therefore a great Christmas gift!! This wallet from Kate Spade is on big sale, and would make a great gift!! A great wallet that would last you for a long time!!
6. Hair Accessories
Any type of hair accessories would make a great stocking stuffer!! A jaw clip, no crease clips, anything, and everything would work and would be greatly appreciated!!
7. Wine Rambler
Another Yeti product!! Grab a rambler and (if your feeling fancy) a monogram decal and your good to go!! It may seem simple, but it will definitely be appreciated!!
8. Hat
It may seem simple but it's a necessity and that is a hat!! I love these CC hats from Amazon!! Cute and practical!!
9. Pajamas
Guys. I love pajamas. I mean who doesn't. Once again, another thing that no one buys for themselves but they always want and appreciate. My mom has recommended these PJs from Target!! Super soft, and just the best gift anyone would be happy to receive!!
This blow-dryer is so popular, and honestly, it's on my wish list too!! If you missed my hair post, then you wouldn't know that I currently use the Revlon paddle-brush, but I am always on the lookout for new products!! There are so many great reviews on this brush, so I think it would be a great idea as a gift!!
I don't know about y'all, but my mom and grandmother LOVE candles!! They will literally wake up early to make the sales!! That is how I KNOW that any mom would appreciate candles!! They love the Bath & Body Works ones, but any would work!!
I mentioned this on my dad's gift guide, but it would also work for moms!! A Yeti coffee cup would make a great gift!! Once again, perfect for those cold mornings when you're rushing to work!!
Another highly recommended product!! A back and neck massager!! If your mom is anything like mine, then they would love this!!
I also mentioned this on my dad's gift guide, but we're bringing it back!! A charging station would be such a great gift for anyone!! Phone, watch, earpods, and pencil all in one? What more could you need!!!
Another Barefoot Dreams product!! Their cardigans are so comfortable, and have amazing reviews!! I know any mom would love to have this!!
16. Books
Ahh, now we're talking!! Books, books, books!! Who doesn't want books? There are so many great ones out there that I highly recommend!! If you want to read my book reviews then you can find them here!!
I know that this is on my mom's wish list and I can definitely see why!! A Roomba is such a great gift idea!! No one wants to constantly be vacuuming so a Roomba fixes that!! Especially since we have dogs that shed, this would be super handy to have!!
Y'all know that I love to plan. And guess who I get it from...my mama. My mom and I are both obsessed with these Plum Paper planners, and they're on both of our wish lists!! A planner is such a great idea especially with the new year coming up!! Another idea would be a Lilly Pulitzer planner or any planner on Amazon!!
I love my IPad. It is my baby. My mom also loves her IPad. An IPad is an AMAZING gift!!!!! We use ours daily for SO many things!!!! This is definitely a bigger gift, but guys, it's the absolute best gift.
We also love our pencils. Guys, I cannot stress enough how great of a gift this is. I use mine for graphics, school, journaling, everything!! An amazing gift that anyone would LOVE to receive!!!
Well, friends, that wraps up today's post!! Thank you so much for reading and I will see you again tomorrow!!